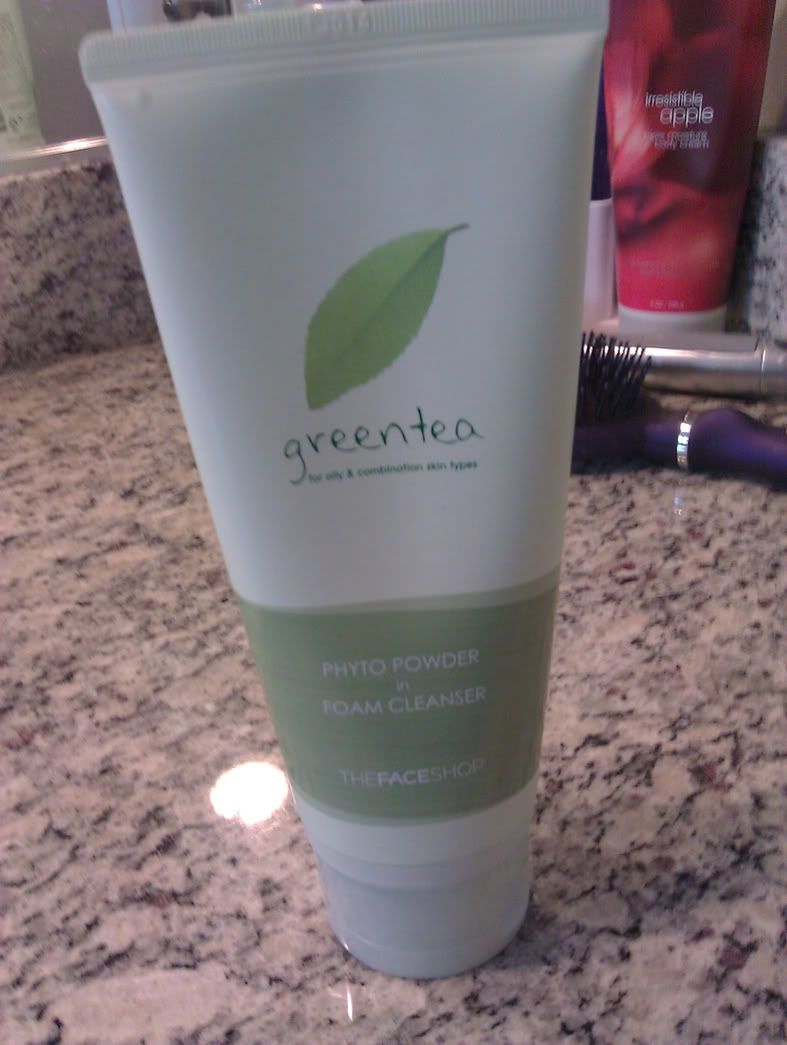 Hi everyone! thank you for all your support and views. Sorry I haven't done any reviews... But here's a new one.
Today I'll be reviewing TFS's Green Tea Phyto Powder in Foam Cleanser!
I've been using this as my face wash for 6 months now. I always look for a green tea type of face wash. As it says on the front of the bottle, this is for oily to combination skin type.
After using it for a day, I can already see a difference. My mom has sensitive skin so she uses the Olive Oil one but one day, she forgot it somewhere and she used mine. She said green tea is still better.
This comes in a 100 mL(?) bottle.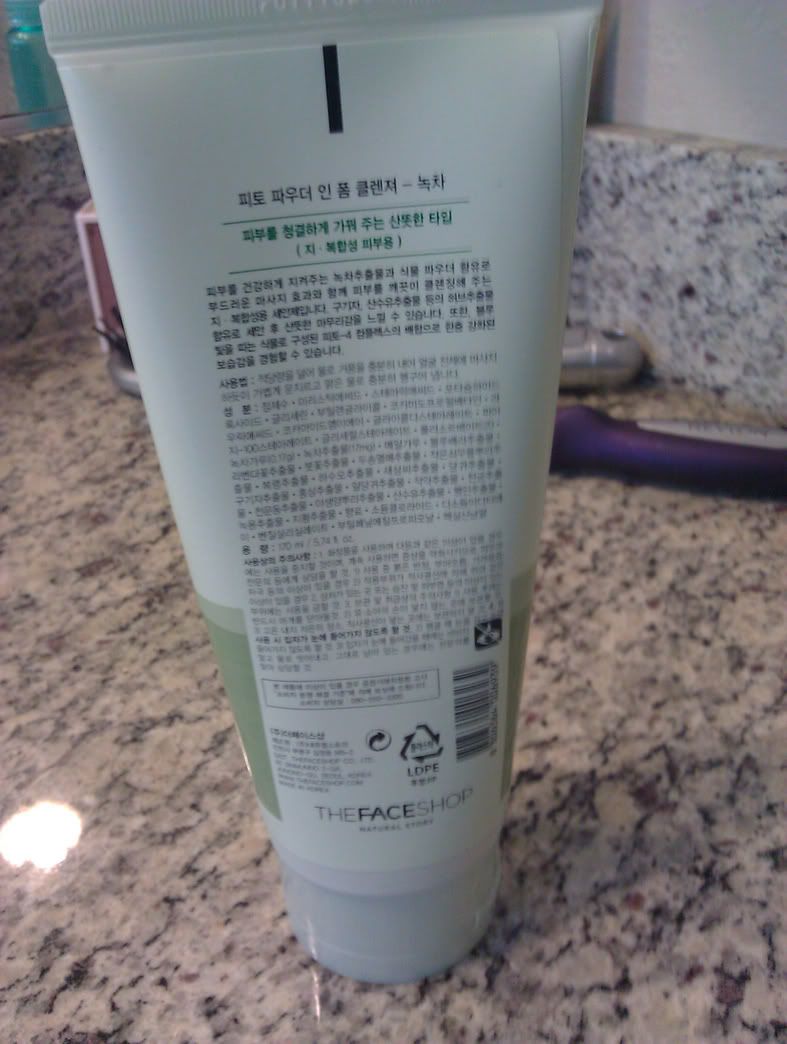 This is the first step of my daily skin care routine. I just use my hand to spread all over my face in a circular motion. Every 3 days I use a exfoliator scrub pad from the Body Shop (not pictured). Exfoliating your face is good!
It has a nice scent and actually, the first couple times I used it, my face smelled like tea like I'd be sitting im class and I can totally smell my face. It's a good smell not like a strong irritating smell.
It doesn't have any beads and spreads very well. My face is still a bit oily but not as oily as before.
Overall rating: 5/5
Smell: 5/5
Texture: 5/5
Oil Control: 4/5
Pros: It is meant for oily to combination skin
Cons: I can't really find a bad thing about this product!
Will I buy again? OF COURSE! If the branch here isn't out of stock like they always do. They say its a bestseller!
Oh yeah! Green tea is really good for the skin so drink up too!
Happy reading and hope this was useful!
*I am not sponsored by TFS and I bought all products reviewed with my own money*